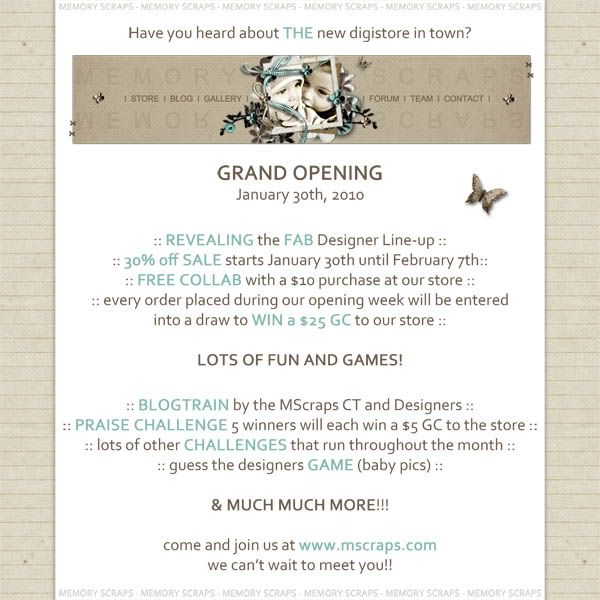 Today is MScraps grand opening and I feel so privileged to be a part of the creative team. The designers on there are all so talented. Please come check us out. There will be a lot of challenges and prizes.
And here is my quick page freebie for you.
Click on the image to download the quick page.
You next stop is the blog of the amazing new designer Sophie from Polly&Rufus Designs. She is making her debit today at MScraps. Here is a link to her blog:
http://pollyandrufus.blogspot.com/
I bet she has prepared something super cool for you. And if you need a list of all the links on the blog train, you can get them on the official MScraps blog
http://mscraps.com/blog
. There will be a freebie waiting for you too.